Lady Gaga Takes To Instagram To Respond To Body Shamers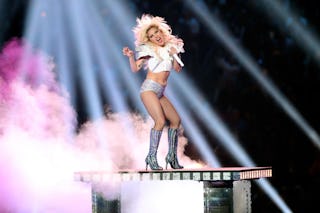 Image via Christopher Polk/Getty Images
Lady Gaga responds to body shamers hung up on her "belly"
Everyone was talking about Lady Gaga's Superbowl performance this week, because it was absolutely incredible. She hung above the stadium for a few minutes singing "God Bless America" with drones illuminating an American flag behind her. Then she descended to the stage to perform a parade of hits that left everyone speechless.
She rocked it.
But it wasn't just the spectacular performance many were talking about in the days following the show. Some people were hell-bent on shaming her for showing her midsection. Apparently, if you have any flesh at all on your belly, you can only wear a burlap sack.
Trolls took to Twitter to slam her beautiful body, because that's what trolls do.
Her fans stood up for her, because she is truly beloved.
She'd been silent about belly-gate all week, but today she finally addressed the haters — and the people she loves.
"I heard my body is a topic of conversation so I wanted to say, I'm proud of my body and you should be proud of yours too," she wrote. "No matter who you are or what you do. I could give you a million reasons why you don't need to cater to anyone or anything to succeed. Be you, and be relentlessly you. That's the stuff of champions."
Relentlessly positive — we wouldn't expect anything less from Gaga, who has always been a symbol for positivity and self-acceptance. She didn't tear anyone down, she just shared yet another message of love.
She ended her message, "thank you so much everyone for supporting me. I love you guys. Xoxo."
We love you, too.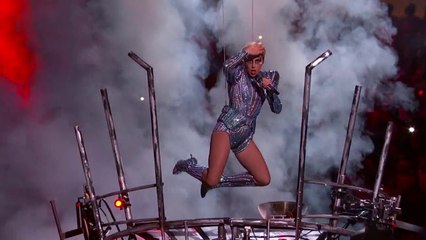 This article was originally published on