15 Super Clever Products On Amazon That Were Obviously Invented By Moms
"Why didn't I think of that?"
by Kerstin Shamberg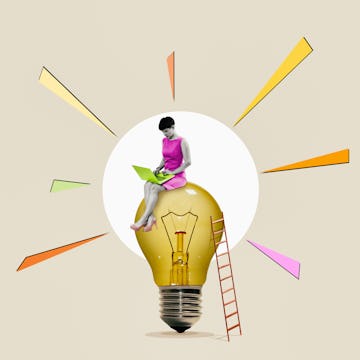 Shutterstock
Moms are the coolest; what can I say? In addition to loving our children unconditionally with every fiber of our beings, we are constantly anticipating, iterating, and problem-solving. In other words, we think about all the things all the time (seriously, it's exhausting, but we wouldn't have it any other way). As such, we are acutely aware of the pain points our families experience. For example, maybe your son's goalie gloves smell like a dumpster, or your baby sleeps so lightly that she will wake up if you breathe — or think — as you try to leave her room.
Not every quandary requires a new product or invention. Solutions come in many forms, of course. However, there are some really incredible moms out there who have encountered a problem and decided it was up to them to invent the solution, resulting in game-changing and innovative ideas that turned into businesses and, ultimately, into products or services others can benefit from, too.
In this article, you'll learn about some of these inspiring mompreneurs and the products they developed — and you might just stumble across the solution to your current or next problem.
We may receive a portion of sales if you purchase a product through a link in this article.