The policy will impact only new Netflix programming
After receiving criticism over the amount of smoking in its programming, Netflix has adopted a new smoking policy that intends to ban smoking from all original content rated TV-14 or PG-13 and below.
Last March, following the release of Stranger Things' second season, a report released by the anti-tobacco non-profit The Truth Initiative found Netflix had 319 "smoking incidents," meaning any implied use of a tobacco product. This is more than twice the number found in broadcast and cable TV shows during the 2015-2016 season, The Decider reported.
Of the 319 incidents, Stranger Things topped the list with 182 total incidents (during Season 1 alone), followed by Orange is the New Black, House of Cards, and strangely Fuller House (seriously, Aunt Becky, pull it together).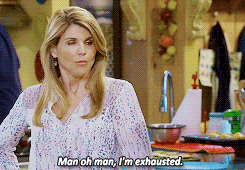 Netflix didn't address last year's report but now a new report shows that the platform's incidents of characters smoking have tripled since last year, and this time Netflix answered.
"Netflix strongly supports artistic expression. We also recognize that smoking is harmful and when portrayed positively on screen can adversely influence young people," a Netflix spokesperson told EW. "Going forward, all new projects that we commission with ratings of TV-14 or below for series or PG-13 or below for films, will be smoking and e-cigarette free — except for reasons of historical or factual accuracy."
Understandably, people had a lot of feelings about this:
So they're totally fine with graphic suicide scenes-despite thé warnings of psychology experts they themselves hired-but this is the line?

— Just Another Account (@DarknessDemon15) July 5, 2019
How soft can you be

— CHUCK (@TOOKOOLPHANTOM) July 4, 2019
July 4, 2019
I'm offended by the horrible Adam Sandler Netflix Original movies. Will they cut back on those?

— J. Reed (@HTownDarKnight) July 3, 2019
If people dont like what they see of screen, avoid the screen or the app, as simple as ABC. Wtf.

— Radius (@DHC38353911) July 5, 2019
me and the boys on the way to criticize netflix for smoking in tv shows pic.twitter.com/QvsFQwSW6y

— prodigy (@prodigyexe) July 4, 2019
Netflix: We're gonna unnecessarily show a teen's suicide in graphic detail despite the fact that this is the exact type of thing we should NOT be showing

Also Netflix: Yeah but no smoking in a show set in the 80s https://t.co/Vw7k0BagdS

— That One Guy (IT: CHAPTER TWO: LESS THAN A MONTH) (@SoulSurge100) July 5, 2019
The Truth Initiative report talked in detail about young people being more likely to start smoking if they see it depicted on TV or feel it's "cool" to do. "The popularity of streaming combined with the pervasive rise of smoking in episodic content points to an emerging threat to a new generation of young Americans," their report said. The Office of the Surgeon General of the United States agrees, adding youth "who get the most exposure to onscreen smoking [in movies] are about twice as likely to begin smoking as those who get the least exposure."
Later this year, Netflix also plans to start including smoking information in the ratings box that appears when customers begin watching a show, CNN reported. The new policy will affect only net-new programming, so existing shows like Stranger Things will not be impacted.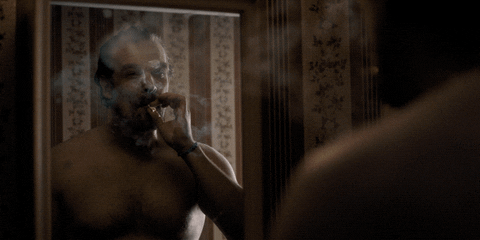 "For new projects with higher ratings, there'll be no smoking or e-cigarettes unless it's essential to the creative vision of the artist or because it's character-defining (historically or culturally important)," added the Netflix spokesperson. "In addition, starting later this year, smoking information will be included as part of our ratings on the Netflix service so our members can make informed choices about what they watch."
As with anything our kids watch on TV or see in real life, this should be a conversation parents have so they understand the risks that go along with smoking.