10 (More) Things To Do In London With Kids
by Beth Barbara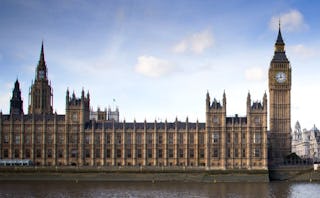 London is one of my most favorite European cities. Before my daughter, I had visited half a dozen times. Traveling with my daughter was an incredible experience, but… different. An added twist – in a great way – was having a sister living in London with a pre-schooler who knew how to make London interesting, fun, and child friendly. Here are our best tips!
1. Transportation! I hail from NYC which is known for its great public transportation, however it has its limits. On buses, strollers must be folded. On subways you are not technically required, but when the they are packed no one's going to be making room for your stroller, no matter how compact. Taking a cab in NYC? Unless you get lucky, and get one of the few SUV taxis, you will be folding your stroller to fit it into the trunk.
In London, however… Black cabs have enough space to bring your whole stroller right into the back seat. No folding necessary unless you are bringing more than one! And then there are the double decker buses. Julia was obsessed with sitting on the top part of a double decker bus. You will probably see, and be approached by a lot of double decker companies. Unless you think your kids are really interested in hearing all about London, just take a ride on any Double Decker bus. Bring the family to the top – the kids will be thrilled!
2. Marks & Spencer has everything: Clothes, food, home goods, makeup and perfume. The prices are reasonable and you can definitely stock up on some fun fashionable clothes at reasonable prices. In the United States we have Duane Reade, Walgreens, CVS. In London, they have Boots. Whatever you need from medicines to makeup to shampoo to a quick snack and beverages you can find it at Boots, and they are all over London.
3. Battersea Park Children's Zoo is such a fun zoo that the first time we went to London we went twice in one week. This time the weather only allowed for one visit, but it was just as much fun. There is a huge array of exotic animals including: Donkeys, Ferrets, Maras, African Grey Parrots, Chickens, Diamond Doves, Box Turtles, Bearded Dragons, and so many more. Plus they have a great kids area that can keep the little ones entertained for hours. In addition there is a cafe which is a perfect spot to grab a bite.
4. One of the London Walks is an interesting way to see so much of London, and learn the history. While the 2 hours walk is probably not right for little ones, elementary and older children will love the Harry Potter on Location.
5. Harrods is one of the most famous stores in the world. Yes you can definitely shop in this store, and spend a lot of pounds. But you can also just take in the beauty and decorations. Bring the whole family and tell your children you are going to a "museum!" They will be in awe of the amazing displays of all the goods. Plus it is filled with many places to grab a bite, so no need to leave when you get hungry.
6. After you take your pictures in front of Buckingham Palace you can and should walk around the corner to The Royal Mews. There you will see amazing carriages, horses, tiny carriages, and even the Rolls Royce Phantom VI that took Princess Kate and her father to her wedding. Children will be amazed by seeing everything, but they also have a wonderful children's area. Children can use art supplies to dress a Coachman and create a carriage.
7. The National Army Musem has a kids area that will keep your children playing for hours. My daughter and nephew went twice on this last visit, and they did not stop moving the whole time! The Kids' Zone was designed for children to have fun while learning at the same time. There are objects from the museum on display in the kids' zone, and children can have a hands on experience.
8. The London Eye, the Sea Life Aquarium, Big Ben, and Westminster Abbey are all in the same area. Start out on the London Eye. This is one of the biggest ferris wheels in the world. It is a 30 minute ride in a glass enclosed capsule that will give you amazing views of London. After your ride you can visit the Sea Life Aquarium. After you have had your fill of the Sea Life Aquarium take a little walk to view Big Ben as well as all of Westminster. Big Ben is what everyone calls the infamous clock/tower that is attached to Westminister.
9. When the craving for a hamburger and fries strikes you can always find a Byron. And if there is a vegetarian in your party, they have the BEST vegetarian burger I have ever had.
10. The British Museum is filled with priceless works of art and objects. There are also special exhibits. Originally we took Julia because we read they had a special Children's Audio Guide. We gave it a try, but it was frustrating to use. Well it turned out the museum had something better-they have Hands On areas throughout the museum. At the areas they would have someone to explain about the objects in front of them. Children and adults can ask questions as well as handle the objects. Going to The British Museum is definitely a hand's on experience which is wonderful for all ages.
London is a fun place to visit with children. Just keep in mind that jet lag takes a toll on children and adults. Pre-children you might have just kept going, going, going to fit everything in. Take it slower with children – you may not see everything, but you will make priceless memories. Plus, you always need to leave something unseen so you have a reason to come back!
This article was originally published on