Episode 16: Scary Mommy Speaks with Tia Mowry!
by Team Scary Mommy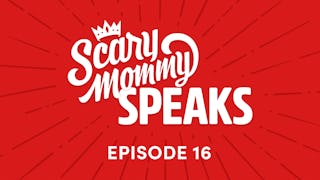 Tia Mowry, star of Sister, Sister, Family Reunion, and Cooking Channel's Tia Mowry at Home, joins Keri and Ashley to dish about 90s nostalgia, and how she gets her kids to eat! Keri encounters a crossroad with friendships in her life, and we also celebrate everyday kindnesses that make a huge impact. All this and your Confessions on this episode of Scary Mommy Speaks!
Listen and Subscribe:
Or wherever you listen to podcasts!
This article was originally published on