Serena Williams Gives Birth To Baby Girl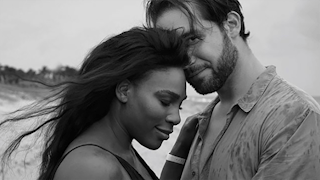 Image via Instagram
Serena Williams gives birth to baby girl
Serena Williams has given birth to a baby girl.
ESPN confirmed the tennis star and all around badass gave birth to a 6 pound, 13 ounce baby girl on Friday afternoon. She delivered in West Palm Beach, Florida.
"I'm so thrilled for her, what a role model she's going to be for that daughter," USA Today reports ESPN commentator Chris Evert said during Friday's afternoon broadcast of the U.S. Open. "I told Serena this, it's a love you've never felt before and I know she's probably experiencing that right now."
In April, Serena "announced" she was pregnant by posting a photo to Snapchat captioned, "20 weeks." The photo was quickly deleted, but not before the internet got a hold of it and it went wildly viral. She confirmed later in the day that the rumors were, in fact, true — and that she and fiancé, Reddit co-founder Alexis Ohanian, were expecting their first child.
"If you would have told me last year in October or November that I would have a baby, not be pregnant but have a baby, I would have thought you were the biggest liar in the world," Williams told Vanity Fair. "This is kind of how I am right now. This is happening sooner than later, and it's going by so fast."
Beyoncé was one of the first celebrities to congratulate Serena on her new arrival:
"I don't know what to do with a baby," she told Vanity Fair in an interview in June. "I've done absolutely nothing for the baby room." Well, welcome to parenthood, Serena. You can never really be fully prepared for it anyway!
Congratulations!
This article was originally published on