60 Genius Things That Are So Weird & Wildly Popular On Amazon Now
You'll get a ton of use out of these.
Written by Veronika Kero and Jenny White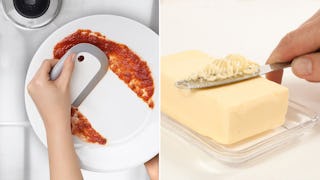 Amazon
We may receive a portion of sales if you purchase a product through a link in this article.
Get ready to tell your friends and family where you found these genius products that are just as clever as they are popular and weird. They'll make cleaning go faster, get your home more organized, and even make your beauty routine more efficient. These cult favorites include stickers to dim the annoying little lights on your electronics, must-haves for organizing your home (including an adjustable bottle rack), and beauty products like a callus remover that starts working in minutes (not weeks). All of these highly rated items are under $40, with items starting at just $5.