Pick Your 26 Favorite Artists on Amazon Music Unlimited, From A(aliyah) to Z(Z Top)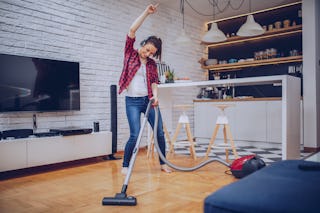 Getty
Amazon Music Unlimited (AMU) has an insane collection of over 50 million songs, so you can find basically anything you can think of, play it non-stop for 4 days straight, get sick of it, and find anything else you can think of to play non-stop for another 4 days, and on and on.
AMU is running an amazing trial deal right now: 4 months for just $0.99, with unlimited access, on-demand, ad-free, unlimited skips, offline access, and Alexa integration. It really doesn't make sense to NOT try it out. You get millions of songs for under a buck, and you can cancel at any time. (If you decide to stick with it after the trial, it's $9.99 per month.)
TRY AMAZON MUSIC UNLIMITED FOR $0.99 »
Here are just a few of our faves you can find on AMU off the top of our heads, from A to Z:
A – Aaliyah, Ariana Grande, Adele, Aerosmith, Alicia Keys, Amy Winehouse
B – The Beatles, Beyonce, The Backstreet Boys, Bon Jovi, Billy Joel, Billie Eilish
C – Cardi B, Camilla Cabello, Carrie Underwood, Charlie Puth
D – Drake, David Bowie, The Dixie Chicks, Dolly Parton
E – Ed Sheeran, Elton John, Erykah Badu
F – Foo Fighters, Fleetwood Mac, Fergie, Fall Out Boy
G – Green Day, Garth Brooks, George Michael
H – Halsey, Hootie, Hamilton, Harry Styles
I – Indigo Girls, Imagine Dragons, Idina Menzel, Ingrid Michaelson
J – Justin Bieber, The Jonas Bros, Johnny Cash, John Mayer
K – Kanye, Katy Perry, Keith Urban, Kelly Clarkson
L – Lady Gaga, Lizzo, Lana Del Ray
M – Madonna, Maroon 5, Mumford and Sons, Miranda Lambert
N – Nicki Minaj, Nas, Norah Jones, Nirvana
O – One Republic, Outkast, Otis Redding
P – Pink, Prince, Post Malone
Q – Queen
R – Rihanna, The Rolling Stones, Red Hot Chili Peppers
S – Selena Gomez, Sara Bareilles, Sam Smith
T – Taylor Swift, Tom Petty, Tegan and Sara, Toby Keith
U – Usher, U2
V – Vince Gill, Van Halen, Vanilla Ice (just seeing if you're still paying attention)
W – Weezer, Wu-Tang, Willie Nelson
X – Hmmmm…can't think of any. Lil Nas X? Old Town Road? Does that count?
Y – Yanni (are you still reading?)
Z – Zendaya, ZZ Top, Zach Brown Band
OK, now go find your faves. Get 4 months of millions of songs for just $0.99.
TRY AMAZON MUSIC UNLIMITED FOR $0.99 »
This article was originally published on