Make Your Resume Super Impressive With These Digital Marketing Skills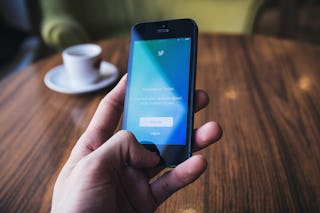 StackCommerce
Marketing is one of those skills everyone can benefit from. Have a magazine drive at school? Mom's got your back to get the word out. Running for student council? Mom can help you get your name on everyone's radar. The same applies to the professional world. Just about every industry uses marketing, making it a key tool to add to your resume to score jobs and promotions. Spruce up your marketing skills with this 2021 Complete Digital Marketing Super Bundle.
The 2021 Complete Digital Marketing Super Bundle is packed with 14 courses geared toward modern marketing focuses, like SEO and Google Ads, making it effective for even professional marketers who got their degrees before the latest tech developments. The courses are taught by highly-rated instructors, like Isaac Rudansky, the 4.7-star rated instructor of the Certified Google AdWords Pro course. He leans on his knowledge as co-founder of AdVenture Media to teach students how to drive constant traffic to websites, develop and optimize AdWord campaigns, and more.
One student reviewed, "This course is fantastic. I have been searching through so many AdWords tutorials to try and help out small businesses but yours is head and shoulders above any I have seen. Clear, concise, and demystifying." That enthusiastic response is consistent across the other 13 courses in the bundle, such as; The Perfect SEO Optimized WordPress Website, YouTube Video SEO, Facebook Ads, and Social Media Manager.
If you fall anywhere between Boomer, Gen X, and the older end of Millennial generations, you're possibly stumped by apps like Instagram and TikTok. This bundle includes courses in marketing on both platforms, with focuses in growing your followers (which is a major metric brands look at for marketing), understanding the algorithms, optimizing your content, and engagement.
The 14-course super bundle is valued at $2,786, which makes sense given the heap of knowledge it packs, But for a limited time, you can get it all at a 98% discount while the 2021 Complete Digital Marketing Super Bundle is $49.99.
Prices subject to change.
This article was originally published on