Gifts To Help Mama Get More Eco-Friendly This Valentine's Day— Credo Beauty, Supernatural Cleaning Products, And More.
by Katie Bond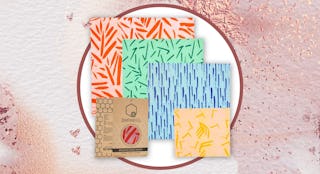 It's no secret that being a mama is HARD. We try our best to raise tiny humans, make money to feed and clothe said tiny humans, and live a life of our own when we can (hellllllo Mama's Wine Night). When it comes to being actual good humans ourselves, that can also be hard. Don't get us wrong, the intention is there, but sometimes the time and energy is just not.
That's why we've rounded up this gaggle of VDay gifts to make living a more eco-conscious life easier on the mamas in your life. We're talking kitchen goodies that minimize waste, beauty finds she can feel good about, and even a sustainable yoga mat to help her get her namaste on. Give a little love and piece of mind this February 14th. These are products she's been wanting to try (reusable sandwich wraps!), and the whole family will learn and benefit from living in a more eco-friendly home.
Looking for more gift ideas? Check out Scary Mommy's Spotted gift guide recs for all your last-minute shopping needs!
This article was originally published on