Add Excel-Proficient to Your New Resume Thanks to this Bundle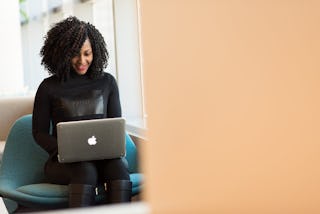 Is it time to spruce up your resume? If you're hoping to make a career change post-pandemic, there's one program that most employers tend to ask about — Microsoft Excel. And if you have been known to exaggerate your Excel prowess in a job interview or two, maybe it's time to conquer the complicated software once and for all. The Essential 2021 Advanced Excel Expert Bundle gives you a well-rounded education in all things Excel, beyond putting together just a simple spreadsheet. Right now, these courses are bundled together at a crazy low price of less than $4 a class, and you can snag them all for just $20.49. After listening to these 29 hours of content, you'll be able to proudly add Microsoft Excel proficiency to your resume (alongside many other parenting skills)!
Once you know how to navigate Microsoft Excel, you'll be shocked at how many things you can do. From making your own work life easier to standing out in front of current and prospective bosses, there are a wide range of perks. Kick things off with Excel for Business Analyst, an impressively 5/5-star-rated course that helps break down specific functions, formulas and tools in Excel that help you conduct business or data analysis.
From there, you can tackle more difficult functions of Excel, like Power Pivot, Power Query, and DAX. The course Power Pivot, Power Query and DAX in Excel in Excel teaches you how to perform these advanced Excel functions, with practice exercises and follow-along files to show you how to build data models as you learn. You'll also learn PivotTables and advanced formulas you didn't even know existed.
Become Microsoft Excel proficient with The Essential 2021 Advanced Excel Expert Bundle. It's available for just $20.49 today.
This article was originally published on