54 Gifts For The Mom In Your Life: Because She Deserves It
by Steph Osmanski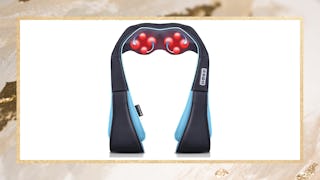 Whether it's a holiday, birthday, or Mother's Day, it's always a good idea to have some gift ideas for mom in your back pocket. That includes your mom, of course, but then there's your mother-in-law, your tot-toting sister, your cool-as-sh*t mom friends, occasions that call for meaningful gifts for Mom from daughter … the list goes on. So for every kind of "mom" moment in your life, we're here to help you find the best fun, practical, and self-care-promoting presents on Amazon (yesss!) and elsewhere.
We've included thoughtful picks to treat every kind of mama in your life, but no matter who the special recipient is, there are a few things we know for sure: they are tired, overworked, never get a day off, and deserve all the things that are good in the world. Moms are literally angels, and they deserve a million dollars in cash and a pony — maybe even more.
Of course, if cold-hard cash (by the millions) isn't feasible and a pony is out of the question, you're in luck. The 35 mom-approved products below are fun, thoughtful, and will have you looking like the top gift-giver in the game. Yeah— you're welcome.
Self-Care Mom Gifts
Gifts For Moms Obsessed With Beauty Products
Home & Kitchen Gifts For Moms
Gifts For Moms Who Are Always On-The-Go
Techie Gifts For Moms
Gifts For Any Mom
Think these gift ideas for mom are pure genius? Find inspiration for every occasion by browsing our mom-approved gift guides!