Stay Productive At Home With These Highly Rated Productivity Apps Including Rosetta Stone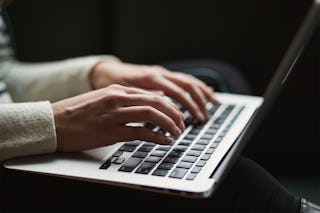 StackCommerce
If you're bored or feel like you're out of sorts from anxiety, stress, or a creative rut, sometimes all you need is something to busy your mind. If you want to keep your brain working, these 3 apps can help you stay productive while offering some value beyond distraction.
The Ultimate Productivity Lifetime Subscription Bundle includes Rosetta Stone Unlimited Access, 12min Premium Micro Book Library, and KeepSolid VPN Unlimited. These apps could cost you hundreds of dollars individually, but you can purchase them together for only $199. That's a 73 percent discount from the usual price of $744. Here's the scoop…
Rosetta Stone Unlimited Access: Lifetime Subscription
Learning a new language is one of the best activities because it can take you away to a daydream of your future vacations abroad. For over 27 years, organizations like NASA and TripAdvisor have relied on Rosetta Stone and its TruAccent speech-recognition technology to teach up to 24 foreign languages. Wall Street Journal called Rosetta Stone, "the next best thing to living in a country," which may be as close as you'll get to a kid-free vacation for a minute. The instruction takes students from beginner to advanced stages of learning through interactive lessons that you can access any time for a lifetime.
12-Minute Premium Micro Book Library: Lifetime Subscription
Sometimes nap-time is cut short, or you may only have a 15-minute window at night before your head hits the pillow like a brick. The 12-Minute Book Library is perfect for these moments. Twelve minutes is all you need to take in a comprehensive book summary on a variety of topics.
KeepSolid VPN Unlimited: Lifetime Subscription
If you have tween to teenage kids you know this to be true, and if you have younger kids you'll learn it soon: they need Internet everywhere. Picture it, you're sitting at a lovely restaurant and pass your kid the iPad to keep them busy, only to discover restricted Internet on the restaurant's WiFi. Unrestricted browsing is just one of the many advantages of a KeepSolid VPN, in addition to safe browsing and faster connectivity.
Get the whole three-app Ultimate Productivity Lifetime Subscription Bundle at a 73% discount for a limited time, at a final price of $199.
Prices subject to change.
This article was originally published on