Best 8 Items To Update Your Home On A Budget— You Don't Have To Wait For Target or Walmart Sales, Either
by Rachael Lubarsky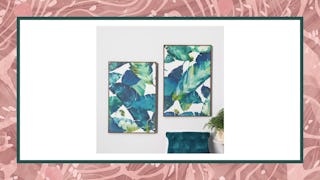 We'll admit it: Walmart and Target sales make our world go 'round. And in the case of home decor and appliances, you may guiltily hold off until the next big Walmart clearance sale or Target online sale to score big. Yes, you can technically get by with empty walls and your old electric hand mixer. But Mama, it's 2020, and genius products like kitchen organizers and useful gadgets were designed to make your life easier. Add in some affordable home decor that looks impossibly luxe, and you can create the space of your dreams.
The moral of the story, Mama, is that we love a good markdown as much as anyone. Sometimes, though, the time to upgrade is now. So, we've gathered eight of our favorite budget-friendly Target and Walmart appliances and home decor picks that are always well-priced. It's time to make your life cozier, chicer, and easier, starting today.
Best Affordable Kitchen Appliances
Why wait for a Walmart sale? Here, you'll find the lowest prices on these high-end investment appliances any day of the year.
Best Affordable Home Decor Accents
When it comes to affordable home accents, these decor touches are budget-friendly whether or not you wait for a Target sale.
If you love these affordable home update ideas, check out our other home and kitchen picks that are mom-approved!
This article was originally published on