Things To Do in Cape Cod With Kids
by Molly Horan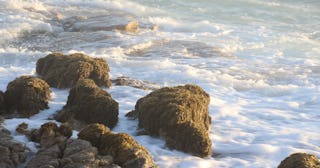 Magda Ehlers/Pexels
Cape Cod is a classic New England beach town perfect for families who love the sand and the surf. But there are also plenty of options for family fun if you've had enough sun. Here are our favorite things to do in Cape Cod with kids.
Kids Attractions in Cape Cod
A visit to the Flying Horses means a chance to ride on a piece of history. The carousel, which has been running since the 1800s, is America's oldest. Kids can get on one of the horses, or sit in a butterfly-themed bench if they're not ready to ride solo. Restored in the '80s, this amusement park staple doesn't look its age. Open April 13-October 8, hours vary. Read reviews for Flying Horses.
If your kids can't get enough swashbuckling stories, Whydah Pirate Museum is a must-see. The museum, which opened its doors in 2016, is packed with pirate artifacts. There you can get a look at things like an old-fashioned pistol and weathered canons. There's also a well-stocked gift shop so pirate fans can go home with a keepsake. Open daily 10 a.m. – 5 p.m. Admissions: kids 17 and under pay $14.95, adults pay $18.95. Read reviews for Whydah Pirate Museum.
This mini-golf course features 18-holes for your family games. The course is known to be picturesque, with plenty of flowers and trees filling it out. When you're done playing, kids can enjoy themselves in the on-site arcade. There are also snack options at Pirate's Cove, including ice cream. Open daily 10 a.m.-10 p.m. Admissions: kids pay $10.50, adults pay $11.50 per regular game. Read reviews for Pirate's Cove.
If you're looking for an educational adventure, Cape Cod Children's Museum delivers. Kids can learn about animals from live demonstrations and enjoy live musical performances. There are plenty of hands-on exhibits where kids can learn actively, like a kid-sized restaurant zone. They also offer arts and crafts. Open Monday – Saturday 10 a.m.- 5 p.m., Sunday 12 p.m.- 5 p.m. Admissions: seniors pay $8, all others pay $10. Read reviews for Cape Cod Children's Museum.
Best Restaurants in Cape Cod for Kids
This seafood spot is a family-friendly casual beach restaurant. They're known for their chowder, but their menu boasts an entire section dedicated to even more Cape Cod staples. When you're done with your meal, you can check out their ice cream shack for dessert. Their sweet offerings include soft serve, shakes, and sundaes. Open Friday and Saturday 11:30 a.m.-11 p.m., all other days 11:30 a.m.-10 p.m. Read reviews for Skipper Chowder House.
The Knack bills itself as a quintessential Cape Cod roadside stand. Their menu is full of classic grill options from burgers to hot dogs. They also offer a selection of desserts that all come with an extra reason to treat yourself. The restaurant gives 10% of the money they make from the sale of desserts to charity. Open daily 11 a.m. – 9 p.m. Read reviews for The Knack.
This specialized restaurant is committed to serving fresh, healthy food. They offer a wide selection of sandwiches, salads, and sides like homemade fries. Their breakfast menu is a mix of baked goods and savory options. And of course, they offer five different unique varieties of pickles. Open Monday-Thursday 7 a.m.-3 p.m. Read reviews for Pickle Jar Kitchen.
This eatery is the definition of quaint. From the striped awnings outside to the old fashioned diner chairs inside, you'll always find a new decor detail to admire. Their menu offers all the Cape Cod classics, from lobster rolls to crab cakes. Make note, they only accept cash. Open daily 7 a.m.- 2 p.m. Read reviews for Red Cottage Restaurant.
This seaside staple has been serving families for almost 20 years. They have a kids menu for every meal, with a mix of seafood options and staples like peanut butter and jelly. All kids menu entrees come with fries. They also offer a full raw bar with a selection of fresh shellfish. Open daily 7 a.m.-8 p.m. Read reviews for Sesuit Harbor Cafe.
The Creamery's homemade ice cream is known for its denser consistency. All their flavors are named for their Cape Cod home, so you can feel like you're getting the full beach experience as you snack. Some flavor names include vineyard vanilla and great island grape nut. They also offer gelato and sugar-free treats. Open 11 a.m.-10 p.m. Friday and Saturday, all other days 11 a.m.-9 p.m. Read reviews for Cape Cod Creamery.
Best Hotels in Cape Cod for Kids
Even if you couldn't get to the UK for this vacation, you can still enjoy a taste of Ireland with this hotel. They feature an indoor and outdoor pool, as well as a whirlpool. For the kids, there's an arcade and playscape on-site. Their restaurant offers Irish dishes often accompanied by Irish music. Read reviews for Cape Cod Irish Village.
While many hotels feature a pool, Cape Codder boasts a pool and water park. They also feature a spa with a special menu of kids services, including parent/child massages and chocolate pedicures. They offer a full calendar full of kids activities. Some examples include movies in the courtyard and live animal shows. Read reviews for Cape Codder Resort and Spa.
Blue Rock Resort is the perfect hotel for golf buffs. The resort sits on the 18-hole course. Even if you don't love golf, there's plenty to enjoy, from rooms with their own balconies to their outdoor pool. They also offer a children's program to keep the kids busy while you relax. Read reviews for Blue Rock Resort.
Winthrop Arms offers rooms that look like home. Complete with stovetops and full-sized refrigerators, these rooms are perfect for families that like to eat in, even on vacation. Their onsite restaurant also offers brunch and dinner options. You'll also be able to enjoy a view of the ocean from inside the hotel. Read reviews for Winthrop Arms Hotel.
The Inn offers air-conditioned rooms outfitted with free Wi-Fi and flat-screen TVs. They also stock all the accessories guests could need for their beach trips, from towels to beach chairs. Each guest will enjoy a free breakfast with homemade baked goods. Unfortunately, this isn't a pet-friendly hotel. Read reviews for The Foxberry Inn.
Outdoor Activities in Cape Cod for Kids
For the family that wants to do a little of everything, Grand Slam features batting cages, bumper boats, and a rock wall. While many entertainment centers offer a variety, Grand Slam is unique in the way they mash their options together. When you ride the zip line, you're going right over the bumper boats. Open daily 9 a.m. – 9 p.m. Admissions: bumper boats cost $8 per ride. Read reviews for Grand Slam.
If you want a unique view of the Cape, kayaking is the perfect activity. Kids are able to paddle with adults in two-person kayaks. Their tours and routes in calm waters are perfect for beginners. If you want to mix food with the adventure, they also offer clamming tours. Tours need to be pre-booked, each tour costs $70. Read reviews for Cape Kayaking.
Thrill-seekers will definitely want to check out Next Level Watersports. They offer a variety of options to skim the water's surface from wakeboarding and tubing to kiteboarding. All their courses are organized by levels so beginners and experts make the right choices for themselves. Kids are welcome to try the beginner courses. Lessons are three hours long and range from $510-$690. Read reviews for Next Level Watersports.
Best Waterparks in Cape Cod for Kids
If Water Wizz looks familiar to you, that's not surprising. The park was the site of two recent films, The Way Way Back and Grown-Ups. If you're looking for your own cinematic summer adventure, this park offers eleven separate water-logged adventure areas. If you're a thrill seeker, you can try Devil's Peak, and if you're looking to relax, check out Herring Run River. Open June 15-September 2, hours vary. Admissions: $40 for adults, $20 for kids under 48″. Read reviews for Water Wizz Cape Cod.
If you're looking to explore a seemingly endless selection of inflatables, this is the place. Kids can jump in massive bouncy houses, slip down inflatable slides, and even play soccer on an inflatable field. In the challenge zone, inflatable surroundings make things like zip lines and rock walls seem a little less intimidating. When you've worked up a sweat on dry land, you can also explore their waterpark. Open April 13-October 13, hours vary. Admissions: prices vary by season, during the summer day passes are as low as $20. Read reviews for Cape Cod Inflatable Park.
MORE: The Best Things To Do With Kids in Gatlinburg
Fun Family Vacation Ideas in Maui
Kids Activities You Need to Try in Garland
This article was originally published on