Things To Do in Fresno With Kids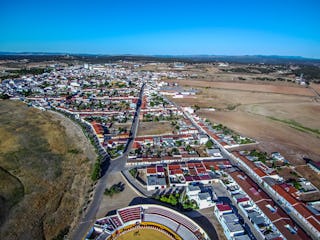 Alex Lapuerta/Getty Images
If you're planning a family trip to Fresno, California, you should know the area has so much more to offer than just Yosemite National Park. After checking out the Redwoods, there are plenty of science centers to explore and local diners to try. Check out our guide for things to do in Fresno with kids.
Kids Attractions in Fresno
The Discovery Center is part science museum, part outdoor adventure space, complete with an extensive cactus garden. Budding scientists are encouraged to explore exhibits and hands-on experiments at their own pace. It's an awesome thing to do in Fresno with kids on either a sunny or rainy day.
Oh Wow Nickle Arcade is a treasure trove of nostalgia for anyone who has ever loved video games. Open seven days a week, gamers can enjoy classics like Ms. Pac Man, Wheel of Fortune, and Air Hockey, all for only a nickel a play (after a $2.95 admission fee).
MB2 Raceway is an indoor go-kart park that will have your future Indy 500 racers speeding around the track in full safety gear. Kids must be 48″ tall to ride the junior carts but can graduate to the adult carts at 12.
https://www.instagram.com/p/BxOEai2hZLf/
Ghost Golf will let you enjoy a very unique game of mini-golf—spooky, even when Halloween is months away, and enjoyable even when the weather's terrible, since the entire course is indoors. This is a particularly great thing to do in Fresno with kids on a bad-weather day. If you're not a fan of haunted houses don't worry, the ghostly decorations are more "Disney's Haunted Mansion," less "Nightmare on Elm Street."
Best Restaurants in Fresno for Kids
Farm Fresh Bowls can be the perfect compromise when your lunch debate hits a stalemate. From the savory bowls to the breakfast bowls each dish is super customizable, so your picky eaters can opt for what they want and skip what they don't. This spot promises endless local and healthy options.
Heirloom might seem a little fancy, but they provide inventive spins on classic American food (grilled cheese becomes even better when you add shrimp) and plenty of options on the kid's menu, which all come with healthy side options like greek yogurt and fresh vegetables.
At Starving Artists Bistro you can sample the local art scene while you eat local cuisine. The artwork decorating the walls come from nearby artists, and city bands also perform. Heads up—they are closed on Mondays.
Red Apple Cafe provides simple cafe comfort food surrounded by little decor extras that make the difference, from the word art chalkboard menus to the beautiful farm-themed mural that greets you as you walk in. In addition to their longer than average kids menu, they also have a senior menu perfect for adults looking for smaller portions.
Ampersand Ice Cream serves handmade delicious frozen treats with flavors like whiskey caramel swirl and snickerdoodle cookie dough. For an extra treat, you can try a scoop of ice cream between two fresh chocolate chip cookies for the ultimate ice cream sandwich.
Best Hotels in Fresno for Kids
Garden Inn Suites offers all the basic amenities you'd expect—free Wi-Fi, free parking, an outdoor pool—as well as some you wouldn't. The hotel has its own collection of fruit trees, and if you check out their complimentary breakfast you'll get to sample some.
DoubleTree by Hilton Hotel Fresno Convention Center really stands out because of its unique design, from a modern-looking waterfall in the lobby, to the daffodil backdrop of the welcome desk. One added convenience—Starbucks coffee drinks are available at the in-house coffee shop.
Hampton Inn and Suites Fresno provides "On the Run Breakfast Bags" in case your vacation schedule has gotten a little too full for a sit-down breakfast. The outdoor pool includes a whirlpool, and free Wi-Fi is included with every room.
La Quinta by Wyndham Fresno Riverpark features an outdoor pool with an overhang so you enjoy a fresh air swim without stressing about getting sunburnt. The hotel is pet-friendly and offers free breakfast and Wi-Fi.
Outdoor Activities in Fresno for Kids
Fresno Chaffee Zoo won't just introduce your family to today's animals, from lions to cheetahs to elephants. They also have an impressive exhibit dedicated to creatures of the past. You can dig for dinosaurs bones like a real archeologist or watch them come alive in their Zoorassic Park.
Wild Water Adventure Park has a collection of water slides and attractions perfect for however daring you might be feeling that day. If you want to relax, you can unwind in the wave pool, and if you're feeling really bold, you can check out Drop Zone, a slide that stands you up before releasing a trap door to start your ride.
Storyland lets kids explore their favorite fairytales come to life. You can walk through to discover sites dedicated to classic tales like The Three Little Pigs, or take the Willis B. Kyle Express Train to experience them all in style.
The beautiful Shinzen Friendship Garden in Woodward Park features a collection of Bonsai trees and flowering trees. To learn a little more about the flora and the history, docent-led tours are only $5 ($3 for kids).
Fresno Blossom Trail offers an incredibly picturesque stroll through a collection of flowering fruit trees. This is a seasonal destination at its most Instagrammable from the middle of February to the middle of March.
National Parks Near Fresno For Kids
Yosemite National Park is a little over an hour drive from Fresno. Hike the trails, marvel at the mountains, or go on a guided tour so you can hit all the best spots in this breathtaking testament to the power of nature.
In less than an hour, you can be walking through the famed Sierra National Forrest, home to two whole groves of those giant Redwoods you sang about as a kid.
MORE: Where To Go When You're Visiting Brooklyn
Must-See Attractions In Austin
Things You Need to See In Orlando
This article was originally published on