The Cast Of 'This Is Us' Surprises Viewers, Makes Us All Weep AGAIN
by Maria Guido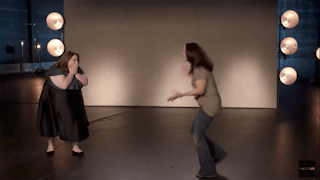 NBC releases This Is Us season 2 sneak peak, along with cast surprise
NBC just released a promotional trailer for the second season of their breakout hit This Is Us. Grab some tissues, because this show will always make you cry — yes, even in a promotional trailer.
Since the show was such a huge hit with viewers, NBC decided to center their promotional trailer around them. They put fans of the show in front of a camera to ask them just why they connected to the characters so much.
Yes, you will cry.
The show is moving to Thursdays this fall, which is apparently when Will & Grace will be airing too, according to this hint on the This Is Us Facebook page:
Noooo! Too much good programming on Thursday! What are we going to watch in real time? This Is Us or Scandal? Too many choices, too little room on the DVR.
No, YOU have no life. Can't wait for this to come back. I need an excuse to sob uncontrollably once a week. It's cleansing.