This Slo-Mo Ad Of Babies' Faces While They Poop Is Inexplicably Amazing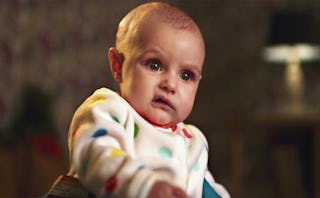 Pampers Pooface from Saatchi & Saatchi London on Vimeo.
All parents are familiar with the "poo face." Pampers captures it in a slo-motion montage that is inexplicably brilliant, for their new "Don't fear the mess" ad campaign. Maybe you need to be a parent to love it, but this ad is glorious.
This article was originally published on