Toy Story Land is coming to Disney
Get ready to go to infinity and beyond all over again. Toy Story Land is officially coming to Disney World and it looks like a beautiful, colorful dream. The attraction opens on June 30th — so you should probably start packing your family's bags immediately.
Toy Story Land pays homage to all three Disney movies so if you're feeling a little rusty, you should probably have a family binge watch session now (just try not to ugly sob during that bit when Andy leaves for college). There's going to be a Slinky Dog Dash — which is basically a roller coaster that looks exactly like the lovable toy Slinky — along with Alien Swirling Saucers, which resembles Andy's exact galactic play set. Oh yeah, and there's also a life-size version of "The Claw" that hangs over you as you bounce around on your friendly neighborhood alien.
There's going to be a new Toy Story-themed carnival game box as well, featuring — per Disney — "whimsical, fast-paced games." When you're feeling sufficiently buoyant, head on over to Woody's Lunch Box, which offers up food, soda floats, and plenty of toy decorations.
While Tom Hanks probably won't be making an appearance,  you just know he's there in spirit.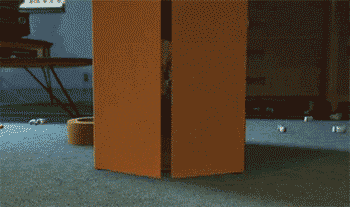 If you're starting to feel extreme feelings of giddiness, you are definitely not alone. There are literally LIFE-SIZE GREEN ARMY MEN. And so, so many dreamy rides kids will love. Be still our hearts.
Attention! The Green Army Men have been deployed to help our #DHSCast celebrate the announcement of the opening date of #ToyStoryLand. #HollywoodStudios pic.twitter.com/ZhWh6lxwq9

— Walt Disney World Today (@WDWToday) February 16, 2018
"Get ready to play big!" #ToyStoryLand pic.twitter.com/nd6yEYYIMt

— Walt Disney World Today (@WDWToday) February 16, 2018
Take a look at the latest artwork for Alien Swirling Saucers, one of two family-friendly attractions coming to #ToyStoryLand at Disney's Hollywood Studios! https://t.co/mnd7UmdQ5N pic.twitter.com/hkgftvLTva

— Disney Parks (@DisneyParks) February 11, 2018
The whole internet has officially been reduced to 5-year-olds and I'm very much okay with that.
Just WOW! 😍

— Yorkshire Lass (@FromYorkshire2U) February 17, 2018
OMG, we have to go!!!❤️❤️❤️

— b R i A n N a (@sykobri) February 16, 2018
@JakeTastrophe !!!!!!! Can we can we!!

— katie 🦔 (@kamarie98) February 16, 2018
Sigh. If you need me, I'll be humming "You've Got A Friend In Me" until the end of time.