California Pizza Kitchen's Secret Mac and Cheese Recipe
by Scary Mommy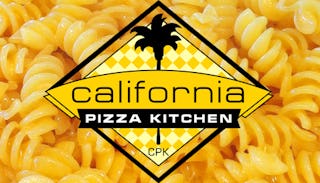 A few years ago, when my husband was traveling a ton for business and I needed to do something—anything—to get the kids out of the house, we found ourselves dining at California Pizza Kitchen quite often. The kids all loved their coloring books and mac and cheese, and I loved not dealing with cooking and dishes. I was a frazzled mom with three young kids and as well-behaved as they tried to be, we probably weren't anyone's favorite table.
One night, I was half insulted and half honored when the manager came over and whispered to me, "I thought you could use this," and handed me the recipe for their mac and cheese. I mean, had I asked for the recipe, it would have been super nice of her…but I didn't. Anyway, I've been making this at home ever since, and everyone is happy—especially the CPK manager.
Now, be warned, this recipe is far from healthy. It's definitely a special treat of a dinner and not one you'll want to share with your health nut friends. But it's totally delicious and a hell of a lot easier and cheaper than taking the kids out to dinner.
California Pizza Kitchen Mac and Cheese
Ingredients:
18 oz. Velveeta cheese, cut into small pieces
1 cup half and half
1 pound cooked fusilli pasta
Directions:
Heat half and half until almost boiling. Add cheese and pasta. Reduce heat. Stir until cheese is melted.
Serves: 8(ish) kids
Sometimes I'll use mostly milk and just a little cream, but you can't push it too far—the recipe really needs the cream. Because, hello, it's cream.
So, bon appétit. Here's to not torturing restaurant staff.
This article was originally published on