Even a Judgy MIL Will Love These 15 Gifts
by Zlata Faerman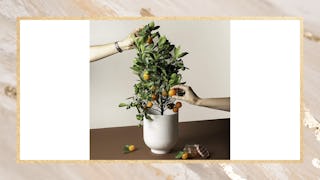 When holidays, birthdays, and Mother's Day roll around, it's notoriously tricky to find good gifts for your mother-in-law that she'll, you know, like. But whether you love her or can't stand her, the relationship you have with your partner's mom and kids' grandma has the potential to affect your family. Finding the best gifts for your mother-in-law will (hopefully) be appreciated, but if the task has you stumped, stay tuned. These gift ideas will provide much-needed inspiration so you can spend less time shopping and more time thinking about the gifts you want to receive.
It's the thought that counts, so we've curated a list that caters to MILs of all kinds. And at the end of the day, don't stress out too much; the gift that you choose will probably be judged, anyway.
RELATED: Best Gifts For People Who Can't Get Enough Of 'The Office'
Best Gifts For The Mother-In-Law Who's Prone To Winter Blues
Best Gifts For The Chic Mother-In-Law Who's Always On-The-Go
Best Gifts For The Mother-In-Law Who's A Total Homebody
Best Gifts For Any Mother-In-Law
Looking for more gift-giving inspo? Our curated gift guides for all occasions and our gift guides for kids by age will help you pick the presents that they'll actually want to receive.
This article was originally published on