23 Baby Names That Mean Survivor To Channel Resiliency In Your Child
Give your little one a name with fighting spirit.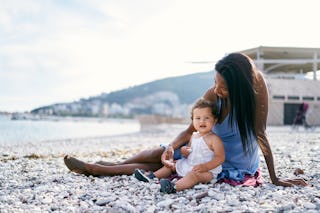 Volodymyr Nadtochii/EyeEm/Getty Images
You just had your baby, and, naturally, you have many hopes and dreams for your little one and their future. As you start brainstorming baby names, you may wonder about potential personality traits your newborn will embody. If you're someone who thinks your child is not going to give up or stop pushing, no matter what obstacles they face, baby names that mean survivor are an excellent place to start (or maybe you just really, really love Destiny's Child).
Names that mean survivor are also ideal for your baby if you had to fight hard to birth them or if they had to muscle their way to come into your life. Or maybe your family had to overcome some obstacles, and you want to honor your family's determination to beat the odds. Resiliency is a beautiful testament to the human spirit.
Whatever the reason, these intrepid baby names are definitely for those strong-willed babies who'll undoubtedly make their mark in this world.