Want To Keep Them Active Indoors Without Injury? Meet MayaFlya And 9 Other Faves!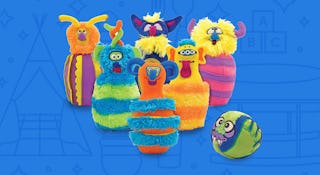 Long before we were all officially stuck at home together, we each experienced days on end with over-active kids who were itching to get outside. Now that we're virtually housebound 24/7, the cabin fever is REAL and the kiddos are bouncing off the walls. Your best solution? Find some active games for kids to keep the family movin'. Maybe you need indoor toys for active toddlers that also keep them contained, or you're hoping that active toys for older kids will limit screen time, to some degree? In any case, keeping your kiddos on their toes (literally) doesn't just keep them occupied, it helps burn pent-up energy and excess stress.
RELATED: 9 Of The Best Pianos For Kids – Major Scale Impact for Minor Scale Pianists
From outdoor activities to do in the driveway to indoor toys that are suitable for rainy days, these high-rated boredom busters will help keep everyone sane and active at home. And when it's finally time to settle down, by all means, a Disney+ subscription will save your freakin' life (and inspire some memorable movie nights, too!).
Related: Fun Outdoor Games For Kids To Help Burn Off That Sugar Rush
Best Active Toys for Toddlers
RELATED: Pool Toys That Will Keep Your Water Babies (And Big Kids) Busy For Hours
Best Active Toys for Bigger Kids
Love by these mom-approved active toys? Browse our favorite toys for more inspiration!
This article was originally published on