Building the Best Library for 2 Years and Older— Classics and Newfound Favorites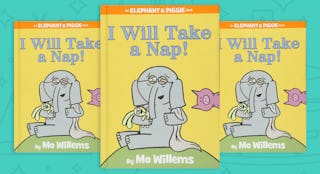 Reading to your toddler is a great way to spend quality time together, spark their imagination, and most importantly, win the battle of bedtime. But beyond fun pictures and silly characters, books can also provide kids with valuable life lessons and an increased vocabulary, which can set them up for success later in life.
One thing that'a guaranteed about young kids is that once they like something, they really like it. So be prepared to read their favorite books over and over and over. Check out these mom-approved books for two year olds that you won't mind reading the first, second, or the hundredth time.
Now that you've got the babes' library ready to go, check out all the other kid gear they'll be begging for soon enough.