This Productivity App Bundle Is What We Need Right Now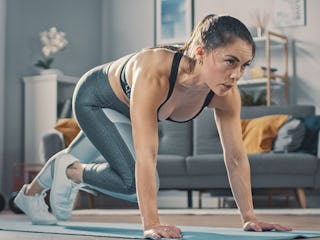 StackCommerce
Whether you've been using the past year to do a little self-improvement, or if you've been more productive at making your way through every season of The Office, most people will come out of this span of time with something to show for it— even if it's an overdue obsession with Pam and Jim's love story. Add a new language, a healthier body, mindfulness, and more to your list of accomplishments with this discounted lifetime subscription to the Superhuman Bundle.
The Superhuman Bundle includes everything you need to function in superhuman capacities, like knowledge of multiple languages, speed reading skills, and even a set of well-rounded professional skills.
If you're wondering what falls within well-rounded professional skills and if you have them, you'll want to turn the included Integrity Training, which is packed with over 600 expert-led courses on in-demand skills like CompTIA, IT certification, big data, sales, marketing, ITIL, and tons more. One systems engineer rallied behind the bundle noting, "I love that I have unlimited time to earn the IT certifications I'll need to get my next promotion. I don't have a lot of time to learn, so this purchase made a lot of sense."
Another resume listing that can make you really stand out is fluency in multiple languages. The included lifetime subscription to uTalk will score you lessons in two of any of the 140 languages offered through their system that's earned 4.3 out of five stars on the iOS App Store. You'll feel super productive when you pair your language learning with the MindFi app, which is another component of the Superhuman Bundle. MinFi will help you decompress to boost your focus and mindfulness with short breathing and meditation exercises that Forbes called, "a perfect app for every aspiring meditator."
Round yourself out by strengthening your body through millions of tailored fitness programs in the Fitterclub app, and strengthening your mind through the Seven Speed Reading app to help you read more efficiently. It's all available in the five-program Superhuman Lifetime Subscription Bundle, currently 97% off for a final price of $79 for a limited time.
Prices subject to change.
This article was originally published on