Best Stocking Stuffer Ideas For Toddlers: Your 2-Year-Old Will Love These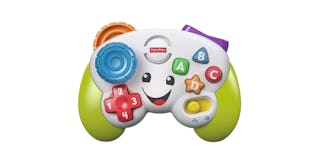 The best stocking stuffers for toddlers are right here. We know it's not easy to come up with stocking stuffer ideas for toddlers as you go about your Christmas shopping, but Mama, we've got your back. This year, we'd like to help you break the cycle that's become an annual occurrence: You scout out the best toddler toys, shop 'til you literally drop, then look at your haul and realize you're not done yet. You need stocking stuffers for the whole family, including your littlest munchkin.
If you're stumped on stocking stuffers, check out our top picks for kids, teens, moms, under-$10 trinkets on Amazon, and NSFW prank gifts.
RELATED: You Can't Go Wrong With Stacking Toys — Here Are The Best Ones For Your Baby Or Toddler
You might've had a few ideas, but when you stash those trinkets into a festive sock, you'll see you still have a ways to go. It's tough coming up with gift ideas for your 2-year-old that are inexpensive, practical, and will actually entertain them for more than 30 seconds. Almost as tough as resisting your inner urge to fill their stocking with coal. LOL just kidding. Mostly.
That's why we're here to rescue you from your stocking stuffer stumped-ness. We've gathered a bunch of fun stocking stuffer ideas for toddlers, plus we have lots of other gift guides for everyone on your list. Now, don't say we never do anything nice for you.
Best Stocking Stuffers For Babies
Best Stocking Stuffers For Toddlers
This article was originally published on