Target's Car Seat Trade-In Program Is Back And Has An Amazing New Perk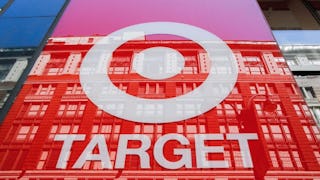 Image via Eduardo Munoz Alvarez/VIEWpress/Corbis/Getty Images
Target's car seat trade-in program has a new perk
Target's car seat trade-in program is back and better than ever thanks to a new perk. But the program only runs through September 22 so hurry up and get to our favorite place ever, your local Target.
If you don't know about the crazy successful program that launched in April 2016 and has resulted in 4.6 million pounds of car seat materials being recycled, let's break it down. From now until Sept. 22 bring your used car seat into any Target location and you'll get a coupon for 20% off. The coupon doesn't expire until October 6 so you have plenty of time to determine what you'll use it on.
In previous years, Target let shoppers put the 20% savings toward a new car seat, booster seat, car seat base, or travel system. That's not changing. But our besties over at Target have expanded the selection of items that parents can put the coupon toward. Now, you can also save 20% on select baby products like high chairs, swings, bouncers, rockers, strollers, and more.
Target takes and then recycles all types of car seats including ones for infants, car seat bases, convertible car seats, and booster seats. It doesn't matter if your old car seat is damaged or expired because Target will still take it. It's super easy to do, too. Just bring your old car seat to the Guest Services area of the Target, which is usually in the front of the store. If you want to be super efficient, call ahead and have them hold the items you want to buy with your coupon at the front of the store. I saw a mom of twins do this last year, and she was in and out in under 15 minutes. If you're wondering why you should upgrade your car seat, remember that the newer ones will have more safety features.
Also? Target says you can get a coupon for every expired seat you've got hiding in your garage. Time to load up the trunk with all those old, useless car seats you've been hoarding and get sweet, sweet, discounts on things you actually need.
Plus, you'll be helping keep car seats from going to landfills. "Materials from the old car seats will be recycled by Target's partner, Waste Management, to create new products such as pallets, plastic buckets and construction materials such as steel beams and carpet padding," the company said. "Since the program launched, more than 306,000 car seats, or 4.6 million pounds of car seats, have been recycled."
Helping the planet, getting rid of kiddie clutter, and saving money on a new thing at your favorite store? Win, win, win.