Life just got so, so much easier with these brilliant Amazon products
Warning: all of the products listed below are about to make your life a little bit easier and – dare I say it – a little bit more fun. I'd like to turn your attention to a wine holder for your bathtub, a hair tool that gives you immediate beachy waves, and a whole bunch of other brilliant inventions.
Let's start with the wine bath holder because…duh. Make your bubble bath so, so much more enjoyable with allll the wine. You can pop the glass into this suction cup and then dig into all of that boozy, warm, bubbly bliss.
Speaking of relaxation, take your sleep mask to the next level with this aroma mask 2.0. It comes with a heat control to soothe stressed eyes and is packed with lavender. Hello bliss.
Tired of stumbling around in the dark when nature (or your kids) call? This motion activated light will turn on underneath your bed to help guide you out the door. It has a soft glow that won't wake anyone else up and comes with an auto shut-off feature.
There's cool gadgets…and then there's this bad boy. The Snap N Strainer fits on almost all pots, pans, and bowls. It makes draining water super, super easy and it's compact so you can store it anywhere. Goodbye old strainers, hello more cabinet space.
Do you ever make a cup of coffee and it gets cold in roughly three minutes? This warmer is here to the rescue. It's made from stainless steel, has a water-resistant plate, and goes up to 230°F. Also, it comes with a mug that has a cool-touch handle so FINALLY no more burning your hands.
Are all the surfaces in your house covered in dust, crumbs, and a whole bunch of other unwanted stuff? This mini portable vacuum will go to town and leave everything completely sparkly clean.
This waterproof speaker can be used in the shower every morning when you're exhausted and need a Beyoncé pick-me-up. It also floats in water so you can bring it into the pool and do laps while listening to all the pop hits.
Does painting your nails always end up being really messy and involve a whole lot of spillage? This silicone holder fits snugly on your fingers and holds the bottle while you paint. Hello, perfect manicure.
Never neglect your water intake again. This smart water bottle will light up to remind you when to stay hydrated. It also comes with a portable wireless Bluetooth speaker so it's officially superior to literally all other water bottles.
Get the perfect beachy waves with this genius hair tool. It's super easy to use and requires exactly zero YouTube tutorials.
This cup cozy stores all of your drinks so you can get comfy on the couch with zero hassle. Now you just need to figure out what you're gonna watch on Netflix.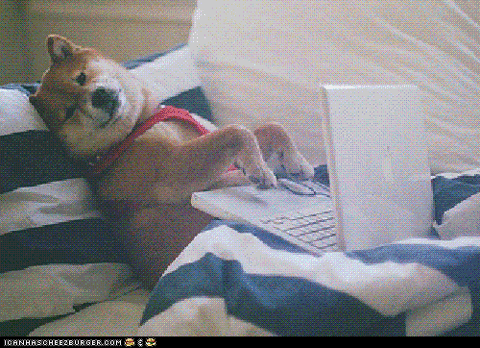 Enjoy all of your brilliant new gadgets. A bathtub full of wine and Beyoncé music is coming your way.
We may earn fees from purchases made via links on this page and affiliated sites. All opinions are our own.