15 Family-Friendly Hotels In The U.S. That Aren't Disney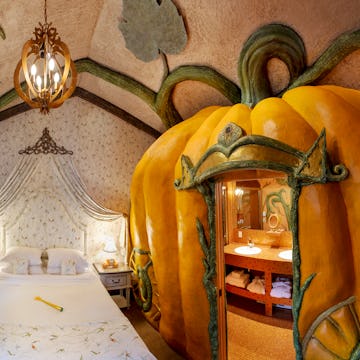 The Roxbury Experience
Any parent who plans a family vacation — let alone actually travels with kids — deserves a post-trip vacation on their own… or at least a few hours alone to truly destress and decompress.
As a child-free adult Disney fan (go ahead and roll your eyes, reader!), I'm well aware of the many pros and cons of planning a theme park vacation. Packed days running from ride to ride ensures your kiddos will never be bored, but record-high crowds year-round, price increases at every turn, and the need to plan out every precious moment ahead of time, and it's understandable why you might want to throw in the towel before you even book a single ticket.
So, if popular theme parks and attractions are cost-prohibitive or the thought of making a spreadsheet to plan a vacation simply makes you want to cry, don't fret. There are plenty of family-friendly hotels and resorts in the U.S. with amenities and attractions that kids of all ages will love so much that they won't even miss the characters, churros, or coasters.