Lil' Kim's Baby Registry: Because You Have Nothing Better to do With Your Money
by Scary Mommy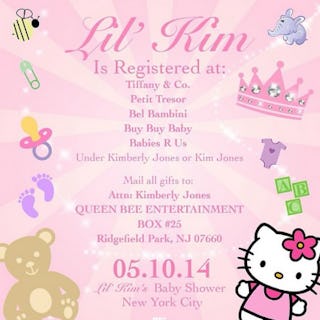 Even though Lil' Kim had her baby shower last weekend, (our invitation must have gotten lost in the mail), a large portion of her baby registries – all five of them – remain open and unfulfilled. Thanks to the ease of social media, Kim has been able to share those lists with her fans, whom she says have asked repeatedly for inclusion in the festivities.
Dying to be included, too? Looking for a way to unload some cash that's been burning a hole in your pocket?
With items like a $550 high chair, a couple of $400 cashmere baby blankets, a $1650 clothes hamper, and two $7900 strollers, you can rest easy knowing you contributed to, what might be, the most frivolous baby registry ever.
And to think, we thought the twenty dollar wipe warmer on our registry was excessive.
This article was originally published on