Fortnite Nerf Guns Exist And Your Kids Are Gonna Want One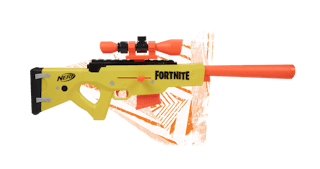 Hasbro
Moms, we have big news that will make your kids freak: Fortnite released brand new and updated versions of their Fortnite Nerf Blasters! As your kids may have told you already (for the millionth time), this line of Nerf blasters are actual replicas of the ones featured in the video game — and there's no doubt they will make it on every single Fornite fan's wish list. Luckily, we've rounded up the best of the best in this special Nerf gun collection.
RELATED: Water Fight! The Best Water Guns To Stay Cool And Victorious This Summer
Check out our list of the best Fortnite Nerf guns and prepare yourself for a whole lot of darts, water blasting, and pure, unadulterated joy.
Will you be the most beloved mom after your kids get their hands on these? I don't want to make any assumptions — but, yes, yes you will.
This article was originally published on